Reviews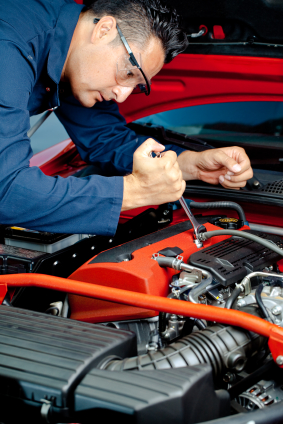 Our Certified ALLDATA Market Reviews :: Review Count: 2 :: Average Rating: 99.99% last 6 months

Zale A.
from
Newton
reviewed their last visit on
8/7/2017
and their testimonial is:
"

I have been taking my car to Dave's Auto ever since they moved to the Commonwealth Avenue location. In all that time (about ten years, I think) I've never had cause for complaint. In fact, I find that the service I receive just keeps improving over time. Michael, the owner, seems to have made it his personal mission to have my car last as long as is physically possible. I am always impressed by his ability to diagnose any problem, no matter how elusive-- and by his honesty in letting me know what work is really necessary versus what can wait. I have no reservations whatsoever endorsing Dave's Auto Repair.

"

Toshi K.
from
Brookline
reviewed their last visit on
6/17/2014
and their testimonial is:
"

I've been Mike's customer at Dave's Auto, now at 880 Commonwealth, for about 20 years. Mike understands the mechanics/electronics of just about any make and model of automobile. After many bad experiences with auto mechanics in the past, I found Dave's Auto, originally located on Fenway. I've had all kinds of work completed within just a day, including oil changes and part replacement like water pump, shocks and struts. You bring in your car in the morning, Mike diagnoses the problem, and by the end of the day, you pick up your car. He always takes the customer's side and comes up with the best solution to save money and time. There were times he did not even charge me for labor. I have owned a Ford Escort, Subaru Impreza, and now a BMW 335, each one with more mechanical and electronic complexity, and he has taken care of them all. So, I can, in all honesty, highly recommend Dave's Auto Shop for all kinds of car works, and, especially, Mike for his reliable service.

"